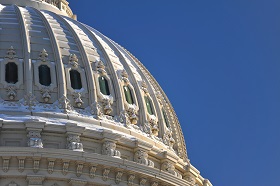 Congress reaches FY 2020 Appropriations Deadline; Poised to Pass Short-Term Continuing Resolution
At this point in time, the House has passed 10 of its 12 appropriations bills (including agriculture), but the Senate still has cleared only a handful of its bills through committee. Congress must pass a short-term stopgap funding bill by the federal fiscal year deadline of September 30 to avert a government shutdown. On September 19, the House passed a short-term continuing resolution (CR), H.R. 4378, that would keep government programs funded through November 21. The Senate passed the CR on September 26, and sent it to the President for his signature. The CR will extend current funding levels through November 21 and avert a government shutdown.
Budget Deal Clears Congress
On August 1, the Senate passed H.R. 3877 – Bipartisan Budget Act of 2019 on a 67 to 28 vote. The president signed the bill on August 2. H.R. 3877 will: increase non-defense discretionary spending by $27 billion and defense discretionary spending by $22 billion in FY 2020; and avert automatic cuts (aka "sequestration") to discretionary program cuts mandated by the 2011 Budget Control Act, which will expire in 2021. Now that top-line spending levels are set, Senate appropriators will work on bipartisan spending bills before the federal-fiscal-year-end deadline of September 30. The House has passed 10 of its 12 FY 2020 spending bills and has approved its remaining two bills in committee.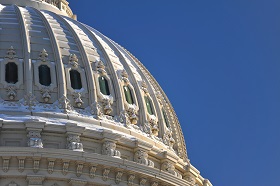 President Signs Disaster Relief Bill into Law
On June 6, after months of stalled negotiations, the President signed into law the disaster relief package H.R. 2157 (now Public Law 116-20), which will  provide much-needed relief to areas impacted by recent natural disasters, including U.S territories. The package contains an additional $600 million for Puerto Rico's Nutrition Assistance Program (NAP — Puerto Rico's block granted version of SNAP).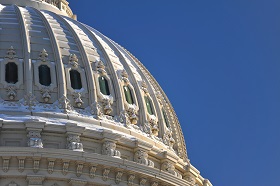 Did You Know?
Every year, Congress is supposed to follow a similar schedule of events throughout the budget and appropriations process. However, in recent years, this process has not always been followed — but the general schedule remains the same.